DIY Yarn Wrapped Heart Wreath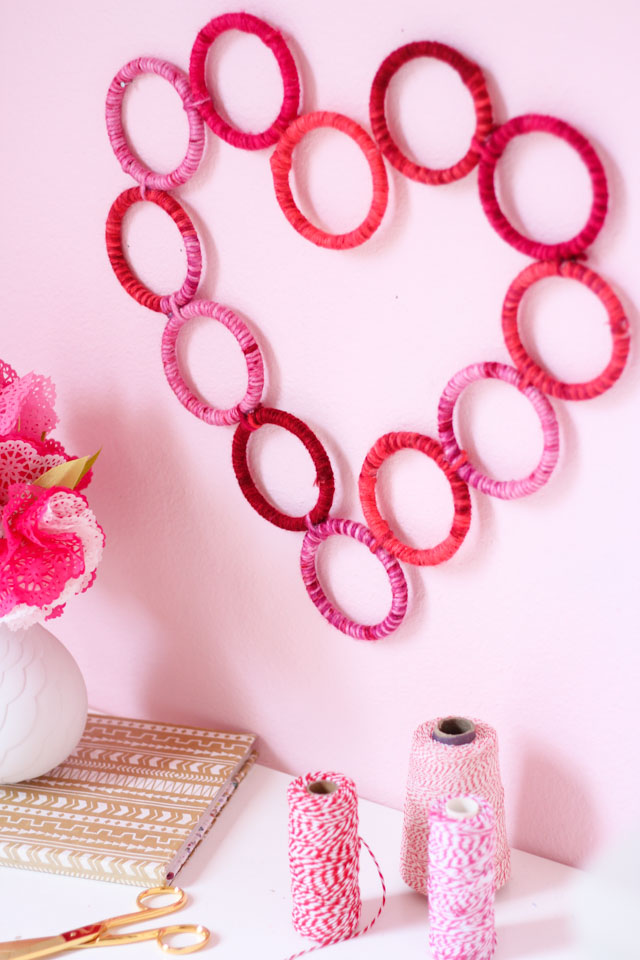 As Valentine's Day approaches, there are many inexpensive gifts that you can make for a loved one at home.
This DIY Yarn Wrapped Heart will leave your people stunned by your crafting skills!
Gather these supplies before you begin:  twelve mini 3-inch wreath rings, variegated pink yarn, hot glue, and scissors.
First, wrap each of the rings with yarn, securing the beginning and end of the length of yarn to the ring with a dab of hot glue.
Repeat step one until twelve rings are made in all. This will not take long once you get the hang of it.
Arrange the completed rings in a heart-shaped pattern. After the arrangement, dab hot glue between each ring to secure the shape.
Trim any excess yarn to ensure that does not come off when hanging the heart.
High school students can easily make these inexpensively and quickly.
The yarn colors could be switched for red, black, and white, if you wanted to show school spirit!
About the Writers
Jazlyn Craft, Events Editor
Jazlyn is a senior at Chatham High School.  She enjoys babysitting in her free time. She plans to attend DCC and then transfer to VSU to study elementary...
Katelyn Thompson
Katelyn Thompson is a senior at CHS. I enjoy playing Sims, reading, and traveling. After high school, I plan on attending an online college to get my degree...