Spirit Week Days
Students are eager to show their spirit and dress up for the differently themed days throughout the week.
Day 1: Lounge Day
Chancelor Long
2: Celebrity Day
Amondria Harris-Dr. Bailey-Grey's Anatomy
Shawn-Nikki Minaj
Alex-Kevin Hart
Tyler Hoffman- The tiger on Tiger King
Samantha Woods- Joe Exotic- Tiger King
Abbi- Terry McClarin
Seth- An actor
Day 3: Western Day
Hannah Wilson
Kayleigh Harmon
Ashley White
Amanda Dalton
Lily Scarce
Mary Ross
Ava Miller
Day 4: Decade Day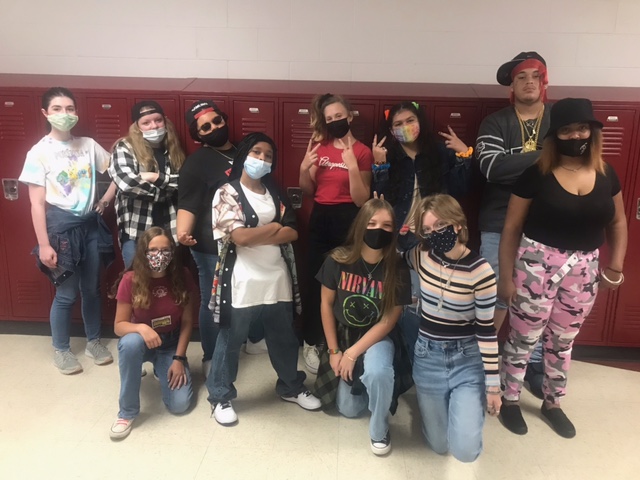 Back row:
Ava Miller, Ava Wilson, Ashley White, Amanda Dalton, Brooke Lopez-Mahaley, Yashua Bridgeforth
Front row:
Mary Ross, Samiyah Royal, Lily Scarce, Audrey Erikson, Tasia Beck
Day 5: Spirit Day
Miranda Young
Carissa Carter
Amanda Dalton
About the Writers
Ramsey Ferrugia
Ramsey Ferrugia is a Junior at CHS. She wants to attend University of Georgia or University of Florida. She plans on going into law school to go into family...
Chancelor Long
Chancelor is a senior at Chatham High School. He enjoys working out and playing football. After high school he plans to attend college for sports medicine.