Review of "The Perks of Being a Wallflower"
The Perks of  Being a Wallflower is a movie that will touch your heart.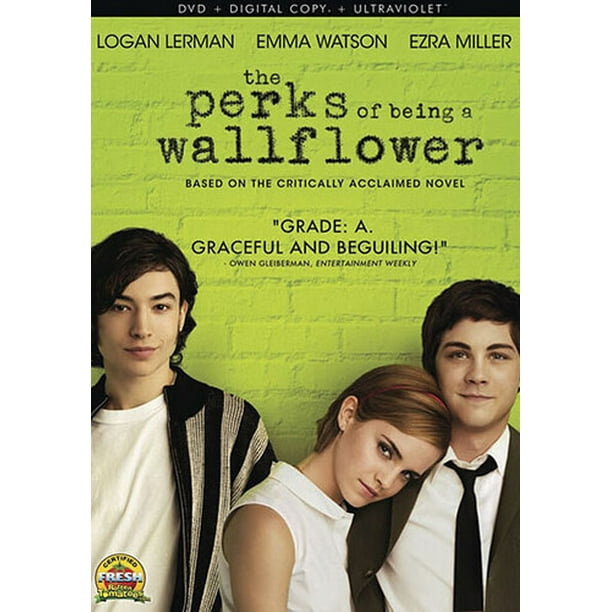 The movie's main character is played by Logan Lerman. The movie also includes Emma Watson and Ezra Miller.
The movie is rated PG-13 because there is some material that may be inappropriate for children under the age of 13.
The movie is approximately 1 hour and 43 minutes long.
The movie is based on novel by Stephen Chbosky. It is about a freshman named Charlie. He is someone who is always watching life from the sidelines until two fascinating seniors take him under their wing.
Sam (Emma Watson) and her step-brother Patrick (Ezra Miller) guide Charlie through brand new friendships, first love, bacchanalian parties, midnight screenings of The Rocky Horror Picture Show, and he tries to find the perfect song that played the first night he rode through the tunnel with Sam and Patrick. Through the course of the movie you will learn that Charlie is hiding something from his new friends. He soon finds out that he can trust these two friends with his deep dark secret. He falls in love with Sam, but she does not realize that he loves him too until the end of the movie. Charlie messes up when he is dating one of Sam's friends. He then fixes his mistake by stands up for Patrick when something goes down and when he protects Patrick, Sam forgives him.
There are a few different quotes that some people or things gave this movie.
"Brave, funny, and dazzlingly effective," Mary Pols, Time.
"One of the best films of 2012," Fox TV.
About the Writer
Miranda Young`
Miranda Young is a senior. She enjoys the company of her friends and family. She loves sci-fi and fantasy books, movies, watching anime, swimming, and...