Varsity and JV Volleyball: William Campbell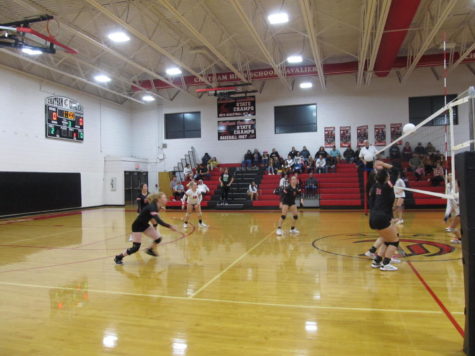 The Varsity and JV volleyball teams both defeated William Campbell last week.
Varsity played great in three sets: 25-9, 25-6, 25-8.
Haley Murugason had six digs, five aces, three kills, and one block. Paige Nixon made seven kills, and one block, ace, dig, and assist. Carter Beth Cassell had four kills, two digs, and one assist. Madison Satterfield made five digs and one kill.
Nicole Emerson led the team in assists with 16. Emerson also made six digs and four aces.
Michaela Willis had three blocks and two digs.
Taylor White had two kills, two aces, and one dig. Braelyn Heath made four aces and two digs.
Madison Swanson had three digs.
Alanee Gregory had one kill and ace.
The JV team also played great in two sets: 25-3, 25-16.
About the Contributor
Chloe Gay
Chloe is a freshman who has danced all her life. Chloe cheered for JV during the football season. She works hard in all of her classes. Chloe likes to...